About Us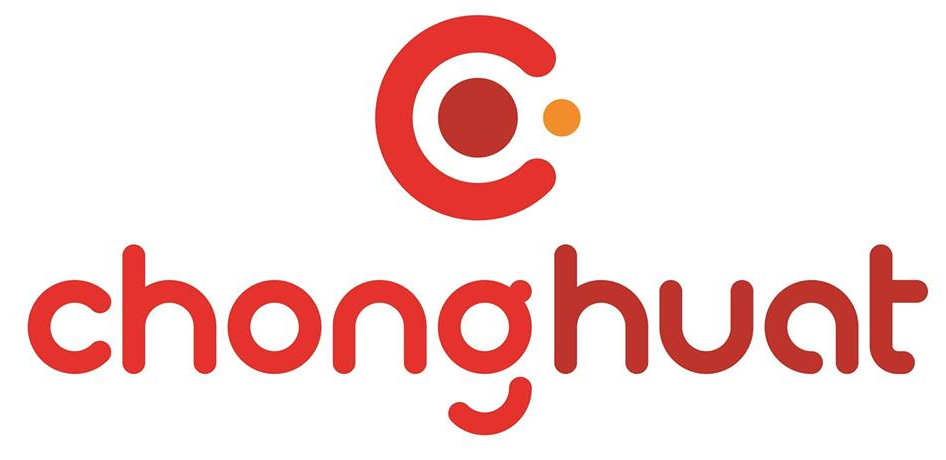 In Malaysia, Chong Huat has a long-standing presence for more than 70 years since it was first established on 1944 with their retail business, which had carried on for several generations that based in Klang, Malaysia. In 2013, Chong Huat achieved a new milestone and online platform was later founded to serve more customer across the whole nation.
Becoming part of the heritage itself, trustworthy has always been our motto and loyal customers play an important role that allows us to be who we are today.
We understand your pain!
Dealing with large appliances by yourself?
Why face all the trouble if we can do it for you? Purchase goods from us and save the efforts!
We knew it's a pain when you purchase large appliances through online marketplaces,
especially if they deliver only to your doorstep,
without providing any assistance for installation!

Let us deal with the problem!
What can WE offer?
Advise with our customer service for more information!
We care about your Goods!
Who should you go for if you need after sales services?
Where should you inquire about the warranty claim and procedure?

Let us help!
We are authorized dealer appointed by our brand partner
Allowing us to submit your needs for service and assistance easier instead of doing it yourself!
Appointed as First Toshiba Brand Shop in Klang
We are officially appointed by Toshiba to be the first brand shop in Klang!
Allowing customer to have first-hand experience on Toshiba's product lineup!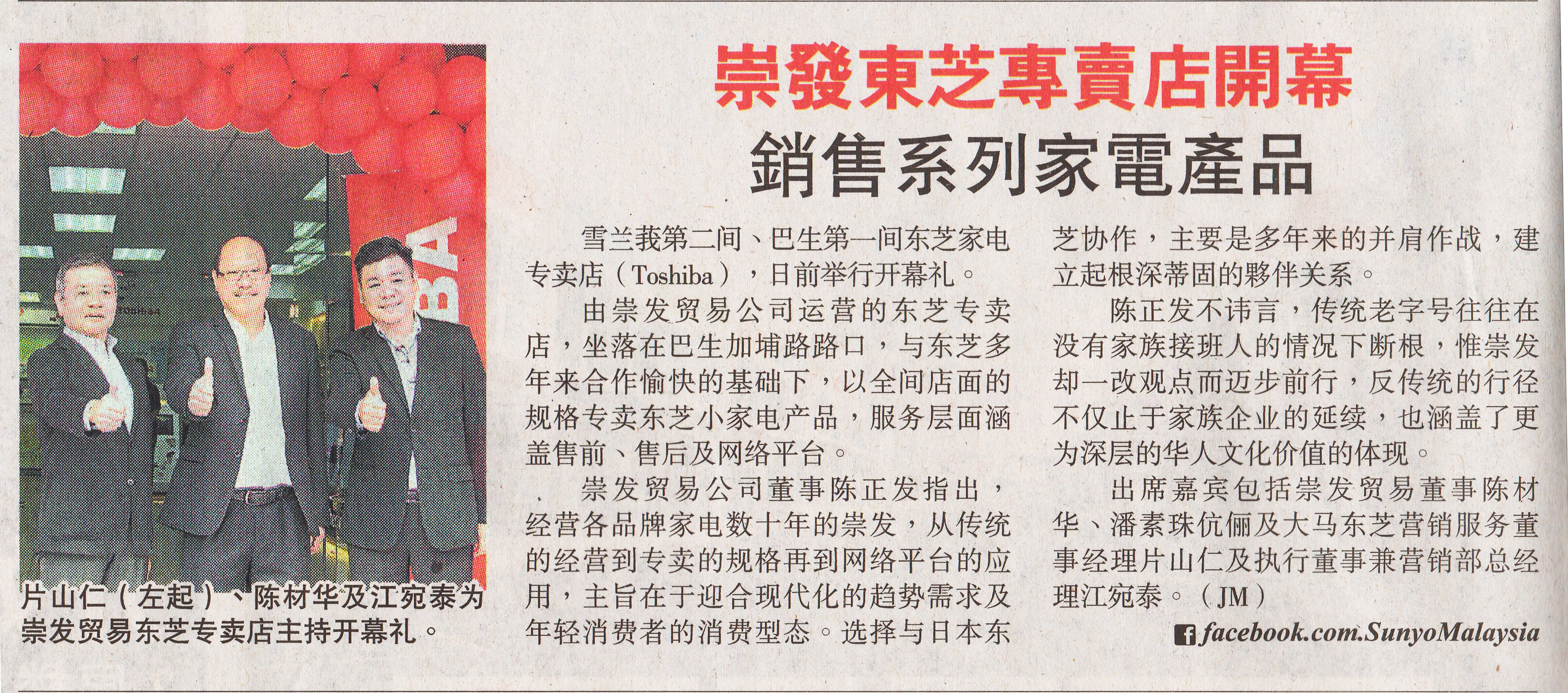 星洲日报 SIN CHEW Daily
Date of article: 30th of April 2017

With the opening ceremony of the second in Selangor, the first Toshiba Brand Shop in Klang, under collaboration with Chong Huat which is located at Jalan Kapar. By having a pleasant relationship throughout the years, this outlet will be selling Toshiba full range electrical appliances which provide sales services, after sales services, and e-commerce platform.

Kenny Tan, the director of Chong Huat points out that this business had been operating for several decades by selling various brands of goods, from the traditional retail to brand shop, developing e-commerce platform was to cope with the current business trend and changes in the younger generation consumer behaviors. Besides, we chose to work closely with Toshiba was because of our well-established partnership, that was being built up during the previous years.

He realized the fact that traditional retail shops nowadays are facing difficulties in finding their successor, which led to close down of many businesses in the industry. However, Chong Huat chose to change that point of view and paved their new way of doing things, and continued the business that deeply portrays the Chinese cultural values in within.

The invited guest that attended the ceremony includes Mr. Tan Poh Hwa (Director of Chong Huat)、Mrs. Puah Sok Choo (Wife of Tan Poh Hwa), Mr. Hitoshi Katayama (Managing Director of Toshiba) and Mr. Kang Ban Thai (CEO of Toshiba).
Milestone Achieved - Our 10000th Order
We are experienced in handling orders from our customer!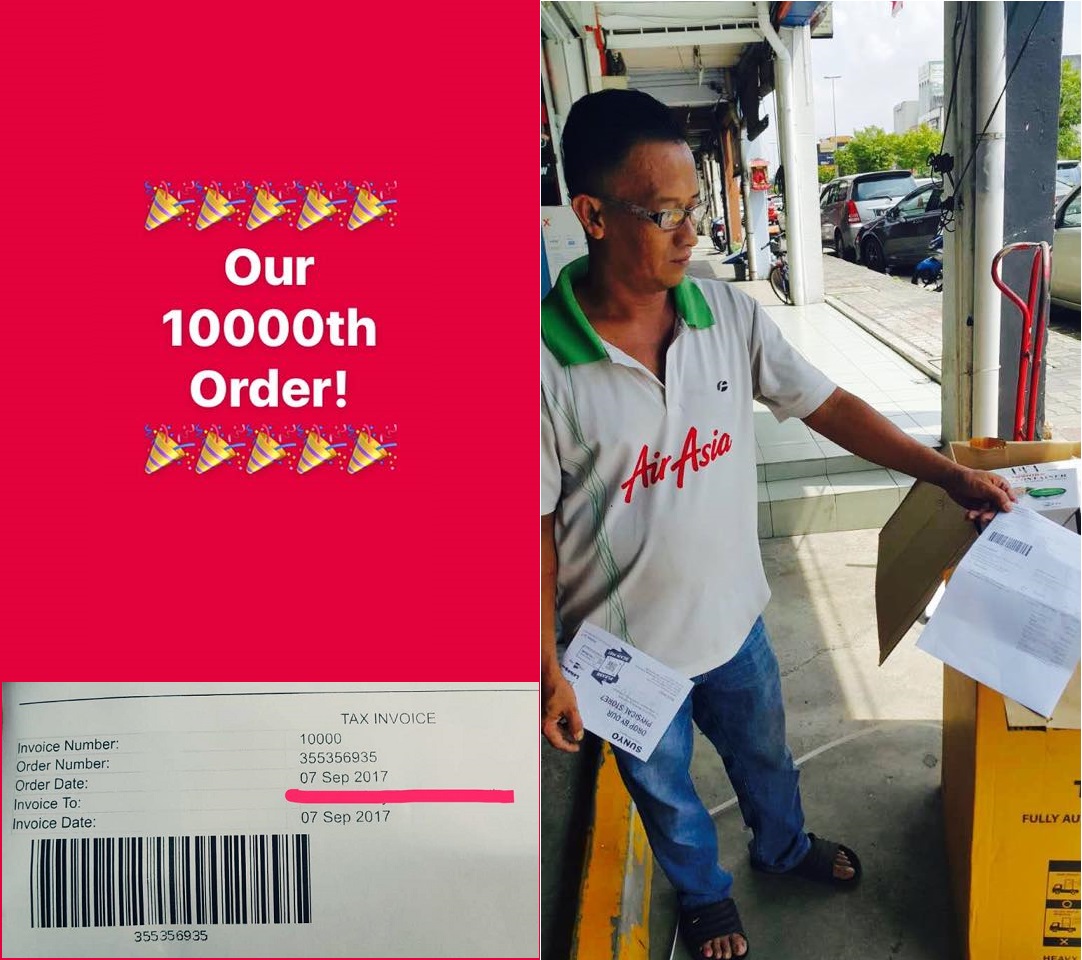 Testimonial from our satisfied customer:
"Perkhidmatan penghantaran barangan memang cepat, Terbaik." - by Jubin K
"Good response to question." - by Tung L.
"Barang ok, saya recommend it, memang berbaloi....tq" - by zhai******

Still having more question on mind?
Come to us directly and allow us to serve you!
How can you shop with us? Find us at the following e-commerce platform!

OR

Self collect address:
17, Jalan Kapar, 41400 Klang, Selangor.

CHONG HUAT MARKETING SDN. BHD.
(Co. No. 1212122-X)
No.5, Jalan Kapar,
41400 Klang,
Selangor.
H/P: 0113-7991194
Tel: 03-38845206 / 03-33426096
Business hours:
Monday to Saturday 10am - 7pm
**Closed on Sunday and Public Holidays**